Los Angeles Trenchless Sewer Repair
Trenchless Contractors presents Angel Plumbing as your Los Angeles trenchless sewer repair expert.
P.O. Box 3642 | Ventura, CA 93006 www.Angel Plumbers.net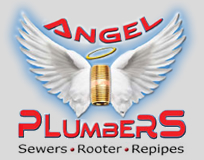 Angel Plumbers is a professional Los Angeles plumber offering a wide range of plumbing, drain and sewer services; including complete plumbing repair and installation services, drain cleaning, trenchless sewer repair and 24/7 Emergency Services.
Services
Plumbing repairs
Plumbing installations
Drain cleaning
Water heaters
Water lines
Gas lines
Leak detection
Leak repair
Coverage
Los Angeles CA, Sherman Oaks CA, Woodland Hills CA, Beverly Glen CA, Thousand Oaks CA, Valley Village CA, Beverly Hills CA, West Hollywood CA, Santa Monica CA, Malibu CA, Los Feliz CA, Van Nuys CA, Studio City CA, Ventura CA, Camarillo CA, Westchester CA, Inglewood CA, Marina del Rey CA and surrounding areas.
Find A
Trenchless Contractor
Atlanta
Boston
Chicago
Denver
Indianapolis
New York
Portland
San Franciso
Tampa